Adrian J Cotterill, Editor-in-Chief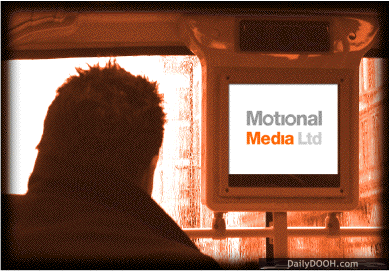 Motional Media Ltd with their MoMedia network have a digital screen network across the UK with a number of Bus and Coach operators.
By the end of 2007 they wiill have 1,000 screens in 500 buses with Transport for London (TfL), 500 screens in 250 buses in the West Midlands, 16 buses in Glasgow, 70 buses in York and a trial in Sheffield (that could lead to as many as 3,000!!!).
This network is actually one of Avanti Screenmedia's hidden little gems – Avanti have the the UK national advertising rights for the network – and once the network scales by the end of the year the revenues possible from national sales should be considerable.
I met them a few weeks ago and I liked their story and in particular their approach to the captive audience market – which I think is very refreshing.
I personally think they messed up the technology side a year or so ago which had delayed their rollout by about 6 – 9 months (they re-invented the wheel when there are / were lots of suitable solutions out there already)
Bottom line, they see their Captive Audience offering as a community – their approach being one of "embracing their customers as a travelling interactive community, with which to have a 'conversation', rather than a set of potential buyers to distract"
In London the average bus journey / dwell time is 34 minutes.
There's no sound which I like, lots of SMS / MMS interactivity and a nice content reel.
John Dale from Motional Media's said "what we are doing is a very new form of very old storytelling" – which if you think of silent movies and the early films he is of course spot on!!
The audience, similar to leisure pubs, clubs and bars is compelling I think for media buyers
54% are Hard to reach young to adults – 16 to 34 yr olds
27% Young adults – 16 to 24 yr olds
50% of all bus journeys are during commuter hours
50% of passengers are ABC1s
Separately I also understand that London bus passengers are going upmarket rapidly as passenger numbers are increasing faster than at any time since 1945, with 1.5 million extra bus journeys each day.
The Amsterdam Trams have TrendScreens of course but I think the content is poor and I have seen BSOD on my journeys there.
There is also a huge train screen network proposal ongoing at the moment in South Africa.