Gail Chiasson, North American Editor
Our own DailyDOOH editor-in-chief Adrian Cotterill chaired Day Two at the conference last week in NYC.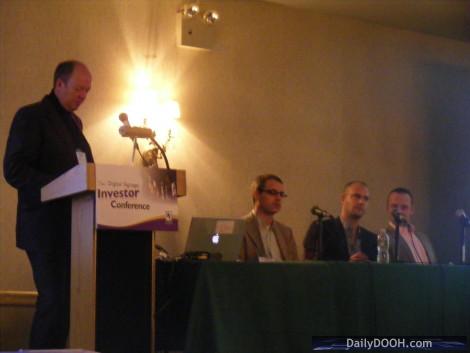 Here we see him moderating the first panel of day 2; the CEO / Founders panel. Shown seated left to right; Ronni Guggenheim, Noam Levavi and Rob Gorrie (MInicom Digital Signage, YCD Multimedia and Adcentricity respectively).
Many people loved the way that Adrian organised the panels on day 2, one typical comment was from Denise MacDonell, VP Harris Broadcasting who tweeted #DSInvestor Adrian moderating the first session as a true panel! No slide presentations – thank you!! via @canadianneesie and Adrian's particular style and sense of humour sure got the audience's participation throughout the day.