Gail Chiasson, North American Editor
Day One saw a repeat of last year's popular 'speed dating', where attendees moved around the room at set time intervals to meet others and exchange business cards and a few minutes of information about their businesses.
And while the lousy lighting in the conference room precluded much in the line of decent photos, the view from the hotel's top floor at lunch was quite magnificent and we got various interesting shots of New York's skyline.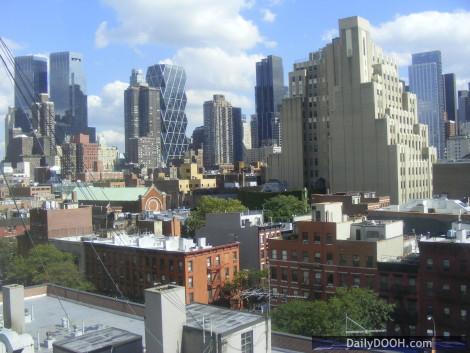 We're curious: can anyone tell us what the glass building in the centre of this shot is that seems to have frames made of the letter X?