New York-based Screenvision [1], a leading innovator in cinema advertising, has hired online advertising and mobile marketing executive Robert Formentin as its new vice-president, web operations and digital sales.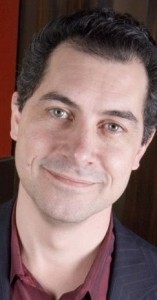 [2]Formentin is responsible for leading the development of Screenvision's online advertising and mobile marketing division, providing the vision and setting strategy for the company's expanding digital advertising solutions.
He also focuses on generating additional revenue through ad sales representation of entertainment websites and creating cutting edge marketing programs using the latest mobile technologies.
Formentin, who reports to Michael Chico, Screenvision's executive vice-president of sales, marketing and research, has more than 20 years experience management experience, holding senior-level positions at Internet search pioneer Infoseek, Ad Networks 24/7 Real Media [3], Advertising.com [4], and rep firm Phase2Media.
He recently has been a sales advisor to a mobile start-up and private equity firm.