Gail Chiasson, North American Editor
At IFRA Expo 2010 in Hamburg, Germany, Oct. 4, Woodwing, based in Zaandam, The Netherlands, announced support for Android-based tablets like the Samsung GALAXY Tab, along with its tablet publishing solution tailored to the needs of newspaper publishers.
Samsung´s GALAXY Tab is the first new-generation Android tablet. It will become available to customers starting this month, and Samsung and WoodWing are working together to bring digital publications to the GALAXY.
"Samsung´s GALAXY
Tab is the first step into a multi-device tablet publishing world," says Erik Schut, president of WoodWing Software. "The big challenge is not so much in the different underlying operation systems, but the fact that the screen aspect ratios are totally different. WoodWing has developed unique multi-screen functionality to efficiently create high-quality designs for multiple screens without the need to duplicate and redesign layouts for each device or aspect ratio. WoodWing was already leading the market with its efficient tablet-creation tools, and we're now surfing ahead on the second wave."
The company started development of its Digital Magazine Tools for iPad earlier this year and officially introduced the first version of its tools simultaneously with the launch of Apple's iPad April 3, 2010. The same day, TIME Magazine's iPad app, developed by WoodWing, was available in Apple's iTunes Store. Recently AUTO BILD, Europe's largest car magazine, became available on the iPad.


At IFRA, WoodWing also showed off its upcoming tablet solution for newspapers. WoodWing's Digital Magazine tablet tools have been adopted by various daily newspapers, including Frankfurther Rundschau and South China Morning Post. To also answer the demand for feed-based tablet publishing, WoodWing is now expanding its offering with newsfeed functionality.






Only days before IFRA Expo, WoodWing Software announced technology partnerships with the Dutch company VidiGo and the U.S.-based developer XDAM. VidiGo develops and markets innovative solutions for creating and managing broadcast-quality audio and video content. XDAM is a multimedia submission portal that provides rapid uploading, news/live-event editing, approvals and delivery. Both companies presented their solutions at WoodWing´s booth at the IFRA Expo.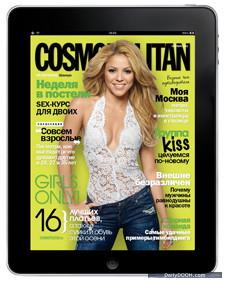 Magazine and newspaper publishers worldwide have currently launched more than 50 apps and published more than 350 digital publications for the iPad, using WoodWing´s Digital Magazine Tools. Among the most recent are Schweizer Illustrierte, FORTUNE magazine, PEOPLE magazine by Time Inc.; the apps of the Russian edition of Cosmopolitan and of Ringier Verlag of Switzerland; and the auto publication Carros Magazine, from the Dutch publisher Pelican Magazines.
A&F Computersysteme from Switzerland, ProPublish from Germany, PubliQare and Graphit from The Netherlands, Evolved Media Solutions from Great Britain, Alliga Media from France, Smartium from Finland and NBZ from Russia are all WoodWing Gold Authorized Solution Partners. Its solution partners also include zweipunktnull from Austria, Paradigm from Norway and Trigono from Denmark, while its technology partners include axaio, Corelab and Previon.