Adrian J Cotterill, Editor-in-Chief
Whilst Lyle Bunn and co. over in the US have been having great success with a continual flurry of Digital Signage related supplements in mainstream US newspapers (WSJ, USA Today etc) we seem to have stuttered in the UK and Europe these past few years with producing anything of our own.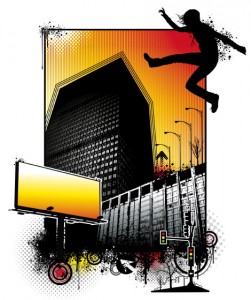 The last attempt was by the Earl of Knobworth with the Graudian and the so-called Screen Forum back in January 2010 but thankfully for all parties, what would have undoubtedly been a triumph-of-editorial-over-advertising-and-unbiased-reporting never saw the light of day.
Mediaplanet have had a go twice; first in 2008 (happened in April and published SUCCESSFULLY in The Times newspaper just before #ScreenMediaExpo, see here) and then again in 2009 – err, not so successful as it didn't actually happen 🙁
In 2009, we think that MediaPlanet attempted to extract (advertising) cash from all the wrong people and had little idea of exactly what the supplement would be about (they couldn't even agree on a name that suited everyone) and which areas it would focus on – see our post '(No) Supplement in The Grauniad' so let's hope that the rumour we hear of another supplement in the making from these folks, ahead of #ScreenMediaExpo in May, will fair better.
As Lyle and folks have proven in the US, a supplement done well and widely circulated in national newspapers can do wonders for the industry.