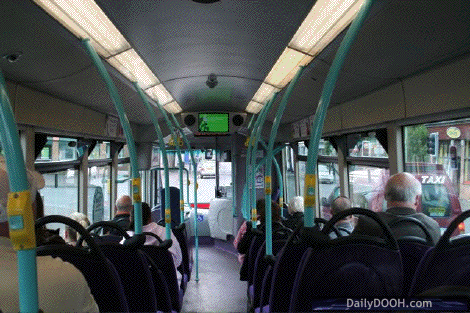 PurpledogTV are a great Captive Audience play up in Scotland with an impressive contract with First Glasgow giving them 120 buses in which they have their screens.
BTW these guys are probably now the only inside bus network in the UK what with the (probable) demise of Motional Media / Momedia. With the latter, neither the management (who had an office locally near ours) or the content people (whom were based elsewhere) seem to be at home or answer the phones – we are not sure that despite all their announcements (they even had a media sales deal with Avanti Screenmedia) that they ever even got a screen on a bus!!!
Anyway, hat's off to PurpledogTV who have worked hard over the last 18 months to get where they are now – their 120 buses give them an average daily audience of 120,000 passengers and if media planners and buyers are reading this, of course they are, Ed and you want to reach an audience in Glasgow these are your folks.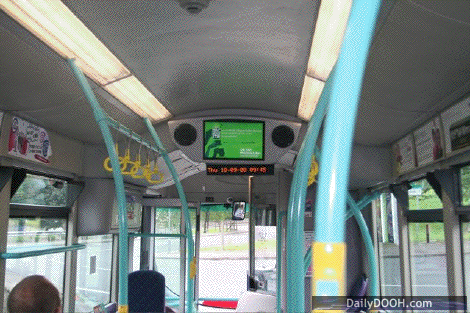 Dwell time is 32 minutes and they have audio too.
Along with the Macmillan Cancer Support WBCM '08 content that they are playing out in the two photos shown here they have deals with a movie distributor supplying Universal and Paramount movie trailers and Scottish Television supplying news, weather and sport bulletins.