Gail Chiasson, North American Editor
Michael Reha, president and co-founder of Newad, Montreal, has been appointed president and CEO of the company.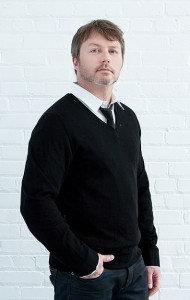 Reha also continues to act as general manager and will take on the additional responsibilities of implementing all strategic planning as well as supervising the operation of all company sectors.
"While I will still remain fully involved in the daily management of all of Newad's sectors, the dedication of the company's extremely competent management team will allow me to concentrate on the company's strategic goals and development and to ensure the evolution of Newad's original and enduring vision," says Reha. "Over the next few weeks, I will also be appointing additional positions that will favour Newad's growth."
Reha co-founded Newad in 1995, and, after the successful implementation of his business model based on new indoor media advertising in the Toronto area, the company expanded to Vancouver in 1996, and then to Montreal in 1998, where it established its headquarters. Before launching his business career, Reha held a prominent position at Canadian law firm Heenan Blaikie from 1993 to 1995, after starting out as a consultant for telecommunications specialists Corporations Télésystème Financière. His current goal is to influence the young adult market, especially with regards to the Young & Affluent.

Newad offers four platforms: Indoor, with 20,000 digital and classic boards in over 2,500 establishments and 34 million impressions delivered per week; Experiential Marketing, with the production of 250 promotional events a year; Publishing, with hundreds of digital productions each year as well as the NIGHTLIFE.CA magazine and website reaching 175,000 Montrealers every month; and Web, including the design and production of websites, microsites and mobile applications.