Gail Chiasson, North American Editor
British-based Virgin has created an iPad-only magazine 'Project' with WoodWing's Digital Magazine Tools Software from WoodWing Software, Zaandam, The Netherlands-based international supplier of cross-media and tablet publishing solutions.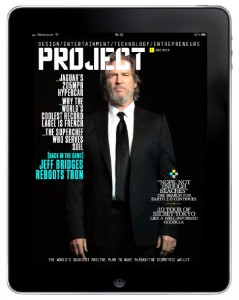 Sir Richard Branson, chairman of the Virgin Group, introduced the consumer magazine built for the iPad recently in New York.

 The digital magazine offers its readers a mix of stories about international culture, entertainment, technology, design, fashion, science and travel.
The iPad magazine is accompanied by the 'Project Blog', which is integrated in the magazine and available on the Web at www.projectmag.com.


The iPad magazine attracts its readers not only by its attractive design, outstanding typography and amazing videos, but also by the creative use of audio and interactive functionality. In addition, a number of custom-built innovative features have been added.

 From each article, readers can access a forum to leave their comments about that specific story. By tapping the forum button, the page rotates vertically to reveal the forum. Furthermore, readers can access additional contextual Web resources offered in a sliding side–menu with each article.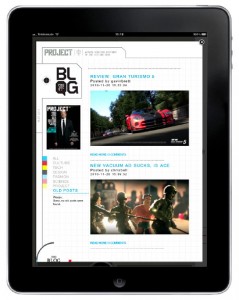 Users can also share content from 'Project" with others. 

Many of these specific features have been created by fully exploiting the potential of WoodWing's iPad Reader App framework, allowing publishers to add their own so-called 'custom objects' to the Reader App. These custom objects add new functionality, not available in the app by default, and enable a publisher to create a totally unique experience.


"Our Digital Magazine Tools provide a powerful and feature-rich tablet publishing solution, enabling publishers to efficiently create attractive tablet editions while encouraging their creativity," says Erik Schut, president of WoodWing Software. "Using our framework edition, publishers can widely customize and extend the functionality of the Reader App to provide a unique reader experience. Thanks to our efficient workflow, the production process can be repeated easily and cost-effectively."


To date, WoodWing customers worldwide have created more than 95 apps and produced more than 850 digital publications using WoodWing´s Digital Magazine Tools. WoodWing offers a continuously updated list of iPad apps created with its Digital Magazine Tools at www.woodwing.com/en/digital-magazine/ipad-gallery.