Adrian J Cotterill, Editor-in-Chief
Here we see the Queen Elizabeth Hall on London's Southbank being used as a canvas to trailer Disney's forthcoming 3D digital movie, TRON: Legacy.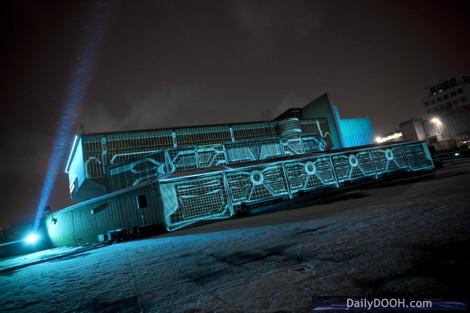 The architectural 3D projection mapping by creative agency Guided Collective in collaboration with Flat-e / Seeper was carried out using six Christie HD18K projectors supplied by large scale projection specialists, QED Productions, and was accompanied by the music from the Daft Punk soundtrack.
The feature also included a re-creation of Flynn's Arcade, inside which housed the original TRON arcade game, a replica of the iconic Light Cycle, the TRON: Evolution video game and an HP Demo area with new HP ePrint Technology — that could be used to print the photos taken at the event directly via email.