Adrian J Cotterill, Editor-in-Chief
Here, in PDF format is the presentation that I am giving at Viscom Paris Friday morning entitled 'Digital Out of Home: Market Overview And Trends'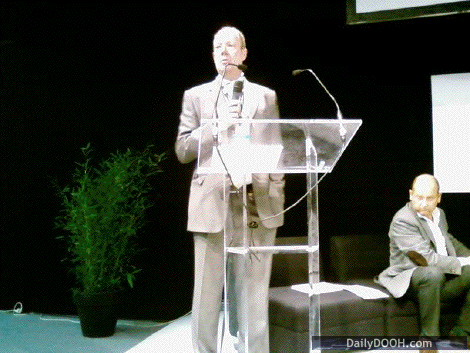 I only have a 15 minute speaking slot so there aren't too many foils and as is usual with our approach to presentations – there's little text on each foil, lots of pictures and it's left to our verbal discourse to get the gist across!!
Click here to download the 5MB PDF
If anyone wants us to take them through the foils then feel free to SKYPE AideyCot and we'd be happy to do so – it will of course only take 15 – 20 minutes!!!