Personally I don't think we (as an industry) can report enough about brands that advertise on digital – my business partners and our editorial board slightly disagree – perhaps they are not as enamored with citizen journalism [1] as much as I am…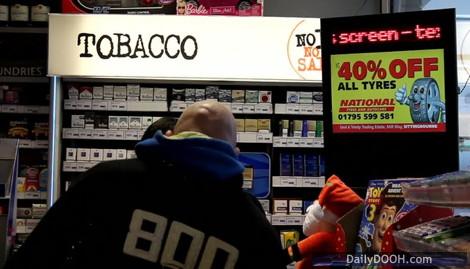 [2]
Here we see National Tyres using Amscreen's Petrol Forecourt network to advertise.
This story was picked up from @DigicomJames [3] via Twitter.
I even like the content on that screen.