Sharp will show a colossal video wall installation at ISE. Using 64 pieces of Sharp PN-V601 ultra thin bezel 60 inch LCD displays, the company will build what it claims is "an application never seen before in Europe."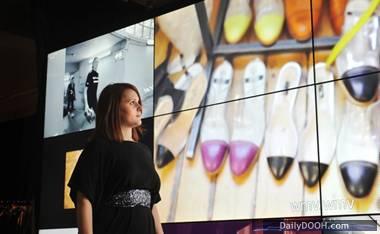 With a brightness of 700 CD/M2 and full-screen LED back lighting, the displays provide sharp images with intense colours.
These professional displays can be installed in landscape as well as portrait format and are designed for 24/7 operation.
You can experience Sharp's impressive video installation together with the latest IDP product line-up live on booth #11E66 (that's in Hall 11).