Gail Chiasson, North American Editor
Alvaro Muir has been named Vice-President Digital Media, for CBS Outdoor, New York, where he will play lead role in developing the company's interactive strategy, with particular emphasis on new product development and measureable engagement.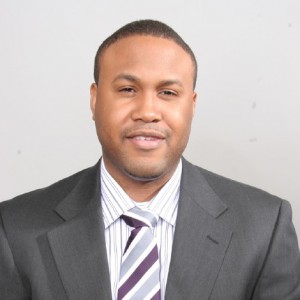 He will also play a key role in new business development, working with new and existing clients in transitioning campaigns to such interactive platforms as mobile communications.
"Alvaro is a dynamic, creative executive who brings a fresh perspective and can do spirit to our digital endeavors," says Wally Kelly, President and CEO, CBS Outdoor. "He has distinguished himself a real forward thinker whose grasp on the interactive space will greatly benefit our new media business."
Prior to joining CBS Outdoor, Muir was director, global digital strategy, for The Hertz Corporation, where he oversaw the company's interactive marketing strategy, web-based products and service development, as well as social media. Previously, he served as senior director of interactive media for the Earl G. Graves publishing company, where he was responsible for digital growth, content management, design, technical support and production, and video and podcast development. He has also worked as media director at Moxie Interactive, focusing on digital strategies and promotions for blue chip clients, including emerging-market outreach for several Nestle brands and online advertising initiatives for PUMA; director of interactive for the Arnell Group, where he was responsible for the development and execution of online advertising campaigns for top-tier brands such as Almay, Pepsi, Daimler-Chrysler, and Reebok; and as senior interactive producer at the digital agency R/GA, handling online project management and implementation responsibilities for Bank of America, Target, and Lowe's.
CBS Outdoor is one of the largest out-of-home media business in North America, and has a major presence across Europe and South America