Adrian J Cotterill, Editor-in-Chief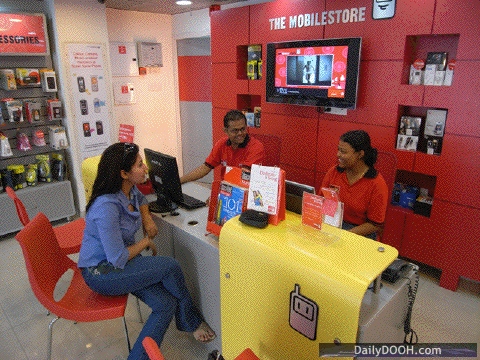 This looks like India's equivalent to the UK / continent's Carphone Warehouse / Phone Warehouse outlets.
Funny how mobile stores the world over are similar – the photo looks very much like T for Telekom outlets (POSTV screen networks in Netherlands).
The Mobile Store is projecting to grow over the next 2 years from an existing shop base of 400 stores to 4000 stores nationwide.
It's an existing VJIVE Network. VJive and Amigo Digital are currently working with the Mobile Store marketing folks to refresh the content.