Gail Chiasson, North American Editor
John Morgan, who helped reposition and relaunch InStore Broadcasting Network – which he left earlier this month – has set up Retail Media Insights with an aim of using his multi-faceted skills and knowledge to help small and medium businesses, and particularly, start-ups.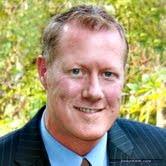 Retail Media Insights, based in North Salt Lake, Utah, offers research, marketing strategy, insights and more to four diverse groups: media networks, retailers, advertisers and investors. He has a lot of experiences to call on, especially since much of his work has involved research and he has worked extensively in and with players in each field.
Each of the four sectors to which he offers his services have their own questions and requirements that he knows well, because he's either asked them himself and had to find the answers in his previous positions spanning over 20 years.
Before Morgan joined IBN, it was struggling as a promotional afterthought in the minds of advertisers. He helped reposition the company as a worthy media option, comparable to the largest national radio networks, counting some of the largest consumer packaged goods brands and media planning agencies as clients. He helped guide its growth to become one of the largest ad-supported in-store radio networks in the U.S.. He also helped retailers like Kroger, Safeway and vSupervalu understand the value of using in-store messaging to reinforce shopper loyalty campaigns.
Before joining IBN, Morgan led the research and development efforts at Nielsen IMS, a division of Nielsen Media Research, and a leading supplier of media research, planning and campaign evaluation tools to global advertisers and advertising agencies. Prior to that, in the media department of then-independent Hal Riney & Partners, he conducted media research and planning for Old Milwaukee, See's Candies, PBS, Alamo Rent-A-Car and other clients.

Some of myriad of questions that might be asked by smaller companies and start-ups include: (by media networks) what content will engage my audience; how should I price my inventory; (by retailers) what are my shoppers saying about my brands; what is the potential value of my audience to third-party advertisers; (by advertisers) how should I evaluate media networks; how can I optimize my advertising creative; (by investors) what revenue model is appropriate; what is the appropriate network really worth?
"Many companies in their early stages have questions they need answered, on such topics as media measurement regarding the new media beyond traditional," says Morgan who will include IBN as a client in a consultant role.
"Everything comes down to accountability, whether you are dealing with budgets, sales, brand equity, customer engagement, the nuances of media. No matter which sector you are in, you must be accountable. That's where RMI can help."
Morgan has set up a web site at retailmediainsights.com – "still a work in progress" he says – which lists numerous questions that his four target groups might ask and to which RMI can help find the answers.
"I hope to help a lot of start-ups," he says.
Morgan can be reached at john@retailmediainsights.com