Adrian J Cotterill, Editor-in-Chief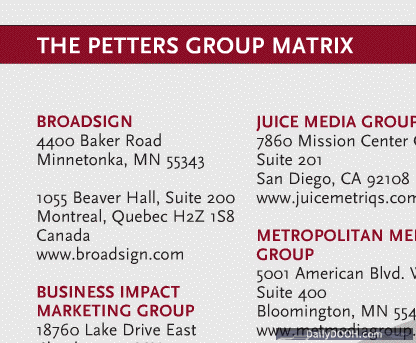 For a company that claims in its 'Official Statement by BroadSign International Re: Petters Group Worldwide" that "BroadSign International is not a PGW company or a subsidiary of any PGW divisions"
…it sure is strange to see on page 52 of the SUMMER 2008 edition of the Petters Group magazine the Petters Group Matrix (excerpt shown above).
I'm sorry but what exactly does that say?
Page 19 also has a nice article about BroadSign but that's not unusual as in the previous FALL 2007 issue there was a nice interview with Brian Dusho from BroadSign about his BroadPartners programme.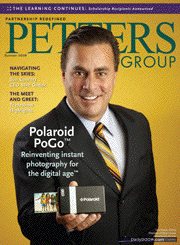 http://www.pettersgroup.com/news/magazine