Adrian J Cotterill, Editor-in-Chief
Samsung are excellent at putting their screens in context and every year have one or two great ideas (we loved last year's Bus Shelter built on the stand and it was a shame they did not repeat – after all you never know when one might be along).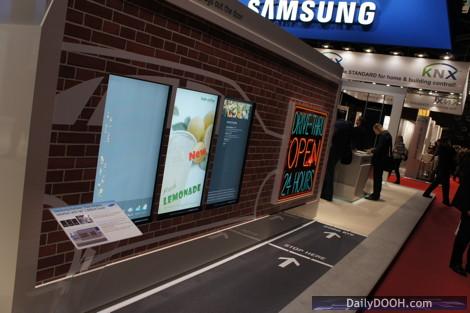 Anyway seen at #ISEUROPE and shown above and below is their version of a drive thru. What's nice is the mix of LCD used as menu boards, the neon sign, the kiosk all shown nicely against the brick wall and the faux tarmac…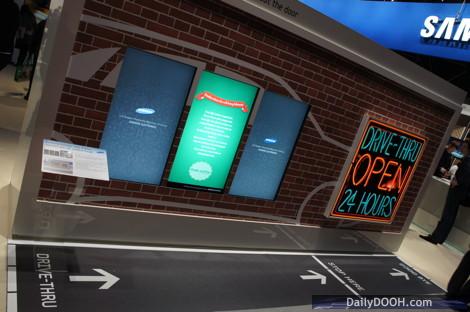 I'll have a fat coke, whopper and fries to go please!