Adrian J Cotterill, Editor-in-Chief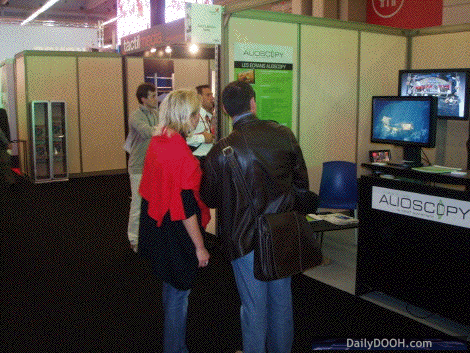 We have not been impressed with many glasses free 3D systems but this one was very good and attracted a lot of attention at Viscom Paris.
Whilst not wanting to harp on about good content at shows, these guys had gone to a lot of trouble to create some really good relevant content AND it showed!!!
In particular we loved the Lego kit model being built in 3D before your eyes which showed how powerful this could be if used in the right way in retail.
There were a couple of stand-out products at the show (we really like the atmosphere of this show but maybe just because it's in Paris) but Alioscopy is probably the one we liked best.