Gail Chiasson, North American Editor
Matt Herren has joined Everwell, Atlanta-based producer and distributor of health-related video content, as vice-president of sales and business development, with the mandate to drive growth of 'Everwell…Everywhere', the company's multi-platform distribution initiative.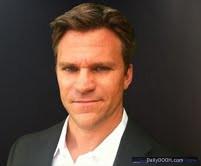 Herren joins Everwell from Information Television Network, a leading health content production company, where he oversaw international distribution, co-productions, and corporate sponsorship agreements. At ITN, he developed and sold award-winning health video programs for distribution on networks including PBS, Discovery, NBC's Universal Networks International, and The Patient Channel.
"During his 10-plus years in the health video space, Matt has proven himself to be an all-star," says Robert Davis, Everwell's president & CEO.
In his new role, Herren will be responsible for extending the Everwell brand to additional platforms by developing partnerships that capitalize on the company's extensive library of award-winning video content as well as its in-house production capabilities.
Everwell's content is distributed on the company's owned-and-operated TV networks in doctors' waiting rooms, on Everwell.com and other Web sites, and via mobile devices and VOD. The company's video library consists of hundreds of original segments created by the company's highly experienced team of producers, with new videos being added continuously.
Everwell is the brand of MediVista Media.