These days many marketers struggle to embrace technology that harnesses the power of merging social media with the real world.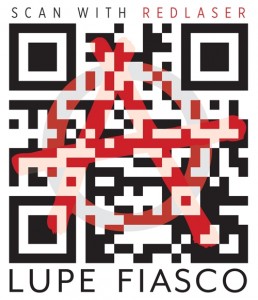 Recently, Swirl Integrated Marketing in San Francisco used a giant QR code broadcast outdoors to promote recording artist, Lupe Fiasco's new album called 'Lasers'.
With executions in San Francisco and New York that included a laser light show, videos projected on buildings and a mobile application called RedLaser that allows the Hip Hop star's fans to pre-order the album that is released commercially on 8th March 2011.
This interesting use of DOOH that effectively uses social media and mobile technology to increase online sales is a very powerful marketing tool that should be utilized more frequently in advertising campaigns.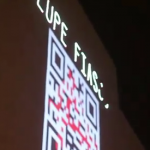 This activation is a perfect example of how a digital out of home campaign can be a cost effective catalyst to a much larger integrated marketing effort that synchronizes with all other traditional media.
This same QR code has since been seen as Lupe Fiasco's twitter avatar, an interactive billboard and even wild posting stickers on the streets of NYC. It shouldn't be long before we start seeing quick response codes everywhere, however this unique campaign from an independent recording artist brings together the use of social media, mobile smart phone technology and digital out of home placed media in an experiential advertising campaign that is so far ahead of most campaigns by most major advertisers who are still trying to understand how to integrate social media and mobile technology so efficiently.