Last week we had heard a lot of rumours about our friends at TargetCast Networks [1] but how much was fact and how much was fiction?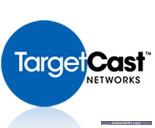 [2]TargetCast will be announcing what is expected to be a very positive partnership this week that will be interesting in terms of both advertising sales, investment and technology, and eventually will offer TargetCast a bigger footprint, and – get this – will add new products that will be available for licence in the global marketplace.
Apparently, the deal was arranged in December, but the company wants to announce the deal to its employees first – fair enough – so no, we're not sure who it is, but we can speculate.
But first let's look at the rumours we'd heard.
Now we do know that TargetCast has definitely been hit with client Border's Bookstores [3]' recently announced Chapter 11 bankruptcy situation. Borders is closing non-performing stores and has 30 days to reorganize. That's expected to affect only 42 out of something like 1,300 TargetCast sites.
And we've heard another unconfirmed rumour that TargetCast client Coffee Bean & Tea Leaf [4] has moved to new climes. So far, that hasn't been confirmed, although we do know that Coffee Bean & Tea Leaf has been looking around.
TargetCast Networks has concentrated largely on casual dining, brand coffee shops, juice bars and bookstores. They've basically been divided into Casual Dining and 'Fast Casual', the new branding and content since early 2010 [5] (by Dylan Jones of Jones Digital Media) of what had been Ripple TV, bought by TargetCast in Sept., 2009. [6]
The rumours also said that Targetcast's maintenance has not been up to par and that advertisers are discovering that as many as – we've heard – one-third of its screens gone dark.
Jerry Hall, TargetCast's president and CEO, agrees that some screens had gone dark "These are mainly out-of-date screens from Ripple TV that are being changed,"says Hall. "And there have been some evolvement in staff, maintenance, included. But we've discussed this with advertisers and they know what's going on. We have written make-goods into all our contracts so that the advertisers do not lose out and they are satisfied."
As we've heard it, the company maybe pretty much out of money. (TargetCast Networks made a second round of venture capital financing of $6.5 million with Claremont Creek Ventures [7] and Draper Fisher Jurvetson [8], bringing money raised to Oct., 2009, of $12.8 million.) [9]
"It sounds like you've been talking to some disgruntled ex-employees who emotionally might be hurting but who have all been taken care of financially," says Hall. "We've decided that this new entity being announced this week is a better deal for TargetCast, its employees, its investors and the industry at large, rather than simply going to investors for more money. Like everyone else, we were affected by the recession and had to make some staff readjustments. But we've been able to keep going and to keep our advertisers satisfied."
We noticed that three of the four members of the management team noted on the TargetCast Networks website are still on staff although we know that Jim Egbert, still listed as senior vice-president business development and affiliate sales, has moved on to PlacePop [10] as senior vice-president business development and strategy. And there have been no 'Latest News' entries on TargetCast's website since June 2010, when the company announced its first mobile application for away-from-home TV viewers in casual and fast casual restaurants.
"Egbert left us before this was put in place," says Hall. "There will be changes in the website, but it won't be ready when this announcement is made."
So, to speculate, knowing that the new partner has engineering and IT in its package, here some of the options (all speculation mind)…
One thing we know is that where there's smoke, there's fire, and when you start looking at rumours, that fire isn't simply a barbeque.