Adrian J Cotterill, Editor-in-Chief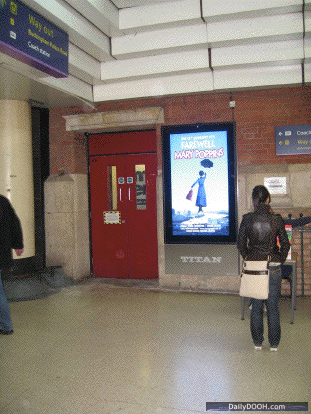 I understand that Titan Outdoor is preparing to launch a new six-sheet digital format across all of its rail networks in 2008. Here is one of those currently on trial – these are the 65 inch digital screens made by Esprit Digital. This one is at Victoria Station in London.
The trial is said to be one of several planned as the media owner looks to build upon its Transvision screens in Network Rail stations across the country.
Titan promised to "shake-up" the UK outdoor market when it bought Maiden last year (for £10.6 million) but apart from its once ground breaking (and still fantastic) Transvision network had played little in the Digital space. Year 2008 may well be different, which is great.