Gail Chiasson, North American Editor
While we don't usually write a lot about the agencies, we all know who directs the advertising dollars, don't we? So when we got hold of this photo, we figured we really should run it.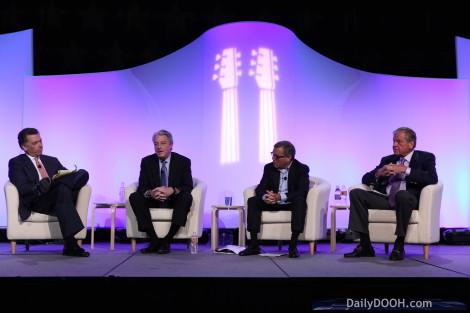 The event was this week's American Association of Advertising Agencies' 'Transformation 2011: Making It Happen' advertising conference. And this is the first time these holding company leaders have appeared on a panel together. Here we see Michael Roth, CEO, Interpublic; Sir Martin Sorrell, CEO, WPP; and John Wren, CEO, Omnicom Group Inc., all together being interviewed by Brian Perkins, corporate vice-president, Johnson & Johnson.
Conference topics included: agency collaboration, growth opportunities, privacy and self-regulation, talent retention and diversity.