Adrian J Cotterill, Editor-in-Chief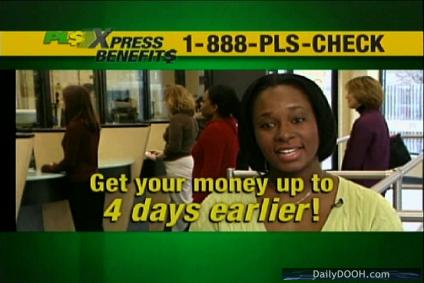 Test networks in both English and Spanish have been rolled out in 50 PLS Check Cashers locations in the US via Channel M
PLS TV is the first network that Channel M has programmed with bilingual content which is a bit surprising to us, as we would have thought that English and Spanish would have been the order of the day in many US networks.
Dan Wolfberg, president of PLS Check Cashers is rather pleased with his new in-store network and told us "An initial beta program demonstrated very positive results in our test locations. The qualitative results included improvements in the overall customer experience and increases in usage of the PLS products featured on the in-store program."
He added "Working closely with Channel M, we developed program features and ads that strategically promote our products and services to our multicultural, bilingual clientele."
Sixty percent of the programming s advertising, which is regionalized by store location. Channel M creates all ad spots to promote PLS services – it's these ads that include graphics and voiceovers in English and Spanish (with captions) and are set to upbeat music.
About PLS Financial Services, Inc

Chicago-based PLS Financial Services manages more than 300 financial service centers in Alabama, Arizona, California, Illinois, Indiana, Mississippi, New York, Texas and Wisconsin, with more than 3,000 employees. It is one of the largest, oldest and most distinguished organizations in the check cashing industry. PLS was recently named as one of Chicago's Largest Privately Held Companies by Crain's Chicago Business® and joined the Crain's 2008 Fast Fifty list as one of the fastest growing Chicago-based businesses. PLS is a member of the Financial Service Centers of America (FiSCA). The PLS brands include: PLS Loan Store, which provides short-term consumer loans; PLS Check Cashers, which offers check cashing, money transfer services, money orders and bill payments; PLS Vehicle Registration; and PLS Tax Service.