Gail Chiasson, North American Editor
Canada has another new digital billboard network with the launch of Wild On Media's 36 screens located all across the country.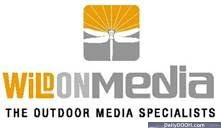 Wild On Media's new Video Billboard Network is now ready to attract national advertising campaigns – and to assist advertising agencies and their clients in the creation of such campaigns – to reach a wide range of target groups in all major Canadian centers from Victoria, B.C. to St. John's, Nfld..
Network management says that the 36 video billboards can produce a high-powered, four-week campaign reaching a total audience figure of 37,598,240 at a cost of less than .0211 cents per impression. The Video Billboard screens provide full motion video in dynamic colors, delivered continuously throughout the day to hundreds of thousands of viewers. The Network will offer weekly, monthly and yearly plans in 10- or 15-second spots, in individual, regional or countrywide campaigns.
The network is composed of two boards owned by the company in Toronto and various independently-owned boards, including a few that had been part of the defunct Outdoor Billboard Network. (Readers might remember our Marc.22/11 article whereby ADAPT Media also recently formed a 30-screen cross-Canada digital out-of-home network that includes many of the former OBN boards. Ed. ) Wild On Media's board sizes range from 6' x 8 ' to 10' x 14'.
"Since we already own a couple of boards in Toronto, our original thought was to build a network throughout Ontario," says Gene Plouffe, chairman, Wild On Media. "Then we saw the opportunity to grow by helping independent boards to attract national advertising that would be an insurmountable task on their own. The network gives them the credibility needed.
"We still intend to add more boards and are negotiating with other independents, as well as negotiating possible sites for building more of our own bards in Ontario."
Wild On Media is also able to sell advertising on an integrated basis with its other properties. The company already offered several other media formats including Mobile Advertising, Aerial Advertising, Wall Projections, and In-store Advertising – the latter found in E.B. Games/Game Stop stores across Canada.
Wild On Media is owned by George Christidis, president, and a numbered company held by private investors.