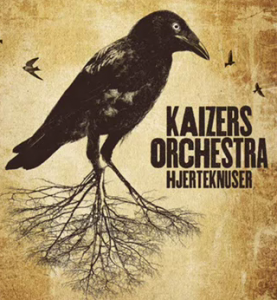 The single most successful campaign at this year's Festival Of Media Awards was a campaign for a rock band in Norway that cost just €800.  Winning 'Best Use Of Content', 'Best Earned Media' and 'Best Social Strategy' – in fact every category for which it was shortlisted – the campaign has left its mark on the 26 strong jury. The 'Hjerteknuser' campaign, created by Starcom Norway, promoted a new single by Norwegian band, Kaizers Orchestra.
With piracy and file sharing an ever-present problem in the music industry, the idea of seeding a new single online seems pointless, but of course social engagement is still a paramount concern for bands and the record industry, especially now that ticket revenue from live appearances is now a major component of band's income.  Starcom Norway printed sheet music for the new, as yet unheard single and gave it away across the country, getting it into the hands of influencers and the person-on-the-street alike.  Thousands of people immediately created their own versions of the song which were shared online, giving the single massive prominence before it even hit the shops.  When eventually released, the campaign helped the single chart at number two, and helped the band stage a sell-out concert without any direct promotion.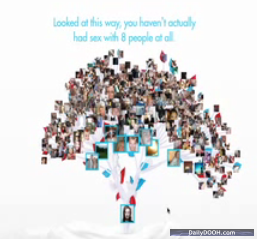 Starcom Sweden also won 'Best Use of Digital Landscape Award' for its controversial 'F**k Tree' strategy to raise awareness of HIV and other sexually transmitted diseases using social media . 'F**k Tree' beat Nike's "Write The Future" campaign.
Chair of the judges, Jenny Ashmore, Global Marketing Capability Officer, Mars Inc. comments: "Impact and effectiveness were high on the judging agenda this year. These words can represent a bit of a black art as people often don't really understand what they mean, or how to properly measure or convey the related outcomes. What made the award winners stand-out was their ability to tackle this head on. We had numerous examples of campaigns that did an amazing job of taking a fresh look at how these levers impact on their particular businesses and planned accordingly, developing genuinely innovative approaches that really excited the judges.
Many of the entries demonstrated that media craftsmanship is now growing up to include digital. Entries continue to display great creativity on traditional media but perhaps most importantly, demonstrated increased clarity on effective ways to use social media and mobile strengths."