Here's a picture of the #ScreenMediaExpo show network content being tested on one of the signagelive 57″ demo units…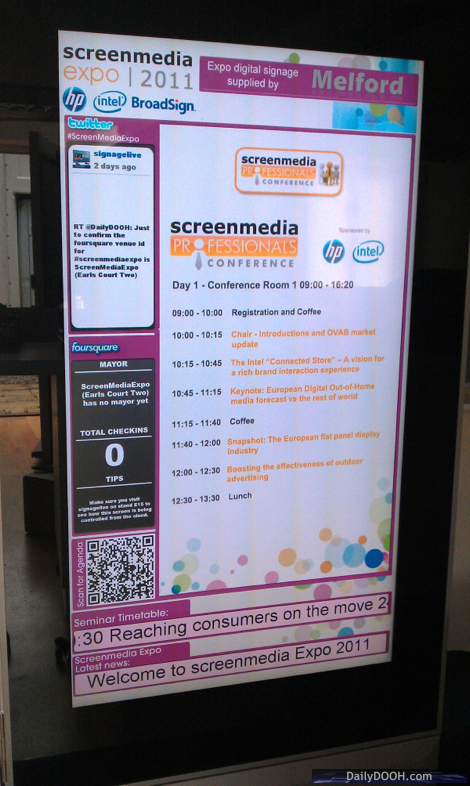 [1]
signagelive software is driving the #ScreenMediaExpo trade show communications network this year. Sponsored by display solution specialist Melford, some ten x 50-inch screens located around the hall will feature live Twitter and FourSquare social media feeds, show agenda and general information.
We have to say that (already) it looks like signagelive and Melford have done an absolutely stunning job on this.