Adrian J Cotterill, Editor-in-Chief
Laughably billed by the organiser Jens Schindler as 'Europe's Largest Digital Signage event' Kiosk Expo in Essen seemed rather empty most of day one…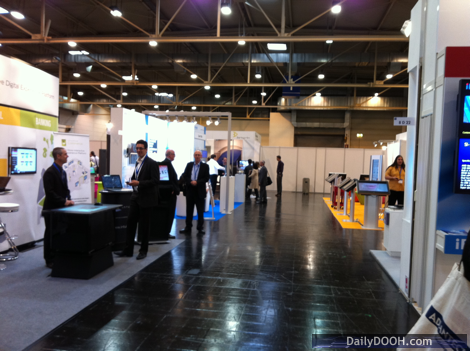 Our spy at the show told us via satellite link "It reminded me a lot of the CETW show, with a lot of kiosk folks. Not as empty as I had anticipated, but still pretty small".
Stephanie Pratt may have done a good job with organising some of the speaking bits (as she usually does) as audiences at the talks were a decent 20-30 attendees we were told.
This event which moved dates quite late on to be this week is rumoured to be moving to Berlin in 2012. As we said before let's hope they tone down the rhetoric and bill the show as it is; namely a German Kiosk show.