Adrian J Cotterill, Editor-in-Chief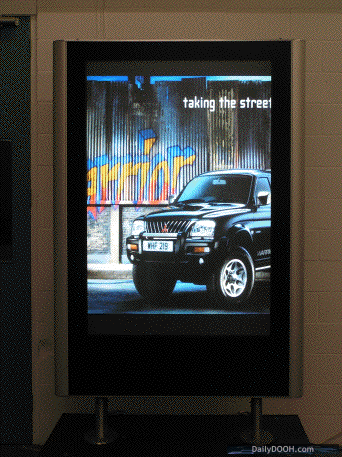 The Times today in the UK (Weds 7th November) page 46 in the Business section shows "The day's biggest movers" and has Cambridge based Screen Technology (STL), who I have reported on here, many, many times (the folks behind the innnovate ITrans large screen display technology) who yesterday showed a +27% gain on share price after agreeing a half million pound loan facility with one of their suppliers.
For a while it seemed that STL were facing a bit of a cash crisis, having spent millions on developing high speed automated manufacturing devices 🙂 but with a small sales pipeline 🙁
Looks like the sales are starting to appear on the horizon now; I know that many screen networks and outdoor media owners have been to see their technology and have been impressed with the resolution compared with LEDs and the brightnesss and ability to view in bright sunlight as compared to TFT LCDs and PDPs.
The UK's Independent Newspaper also made note of them…
Among the top performers was Screen Technologies, which rose 27.27 per cent to 5.25p after it secured a loan that provides it with £500,000 of working capital. It will use the loan to fund existing debt and manufacturing and development costs.
http://news.independent.co.uk/business/article3135402.ece