Adrian J Cotterill, Editor-in-Chief
DSJ 2011 got off to a great start Wednesday at the huge Makuhari Messe convention center in Chiba, Tokyo.
The visitor numbers aren't in yet but judging by the bustling crowds, it looked very close to last year's attendance (#dsj2010 attracted 131,771 people).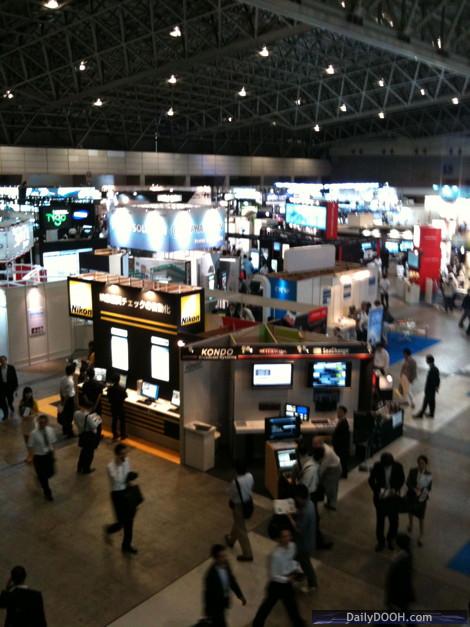 The Digital Signage part of the show seems to be getting bigger every year, and it looked like the attendees and exhibitors were very happy with the show (and relieved that everything was proceeding normally).
Thursday attendance should be even higher than the first day and Friday will likely be jam packed based on previous year attendance patterns. All in all, great to see DSJ 2011 continue its reign as the only serious Digital Signage show in Japan.