Adrian J Cotterill, Editor-in-Chief
Regular readers will have noted that one digital signage software company (yep, the one we most love to hate) has cropped up (globally) on our pages on our recent travels; Moscow two weeks ago, Warsaw this week and now Japan all in the space of a fortnight (that's two weeks to our American readers).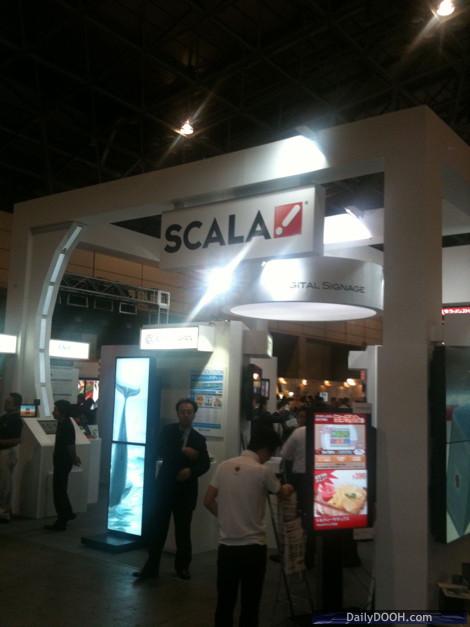 They certainly get around those Scala folks. The booth at #dsj2011 was impressive though the most impressive thing on it was easily the Hitachi SignChannel stuff.