Gail Chiasson, North American Editor
Amy Jo Wayne has joined New York-based Adspace Digital Mall Network, owner of what is believed to be the largest in-mall digital advertising network in the U.S., as senior vice-president national sales.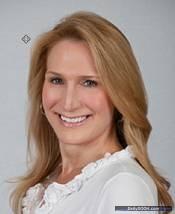 Wayne, a veteran in television ad sales, comes from REELZCHANNEL and REELZCHANNEL.com where she developed an integrated, multi-platform sales campaign aligning television, online and in-theater components. She earlier worked in management with Scripps Networks on HGTV, DIY, GAC and their corresponding digital properties, as well as The Weather Channel and Turner Broadcasting.
"Amy has an impressive resume with experience in both television and digital media platforms," says Dominick Porco, chairman and CEO, Adspace Networks. "Her strong relationships with the media buying and planning community will be a huge asset for Adspace Networks."
Adspace Networks has also promoted the following national sales directors to positions as vice-president national sales: Amy Kauffer, Marc Galiano, John Wall, Steve Bruman and Kathy Hassett.
"Adspace has become a mass medium, and can play an important role in both out-of-home and television-based plans," Wayne says. "I look forward to working with my agency and client colleagues to help make their plans more impactful with this great network."