Gail Chiasson, North American Editor
There are ONLY two weeks left to register for the Strategy Institute's 6th Digital Signage Investor Conference and save USD 400 (early birds need to register prior to July 29th).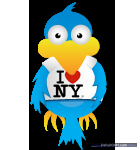 Garry McGuire, CEO, Reach Media Group, San Francisco, and François de Gaspé Beaubien, chairman and chief coaching officer, Zoom Media, Montreal, will be keynoting the two days of the 6th annual Digital Signage Investor Summit, being held October 17-18 at the DoubleTree Metropolitan Hotel, New York.
You'll hear people speak on such topics as:
Creating and fostering a sustainable money making network;
The stories behind this year's million dollar funding deals;
What can be measured and its impact on profitability;
Parameters, criteria and recommendations to raise funding;
What investors look for when evaluating top management teams.
And much, much more – see the full agenda here
Senior executives from leading international digital companies from North America, the UK and Brazil will be among the speakers, along with representatives from several venture capital companies and if the past two years' summits are any indication, this is an event not to be missed.
Attendees will also have a chance to take part in the summit's popular speed networking session, designed to help break the ice and meet potential business partners.
Co-chairing both days of the conference are Steve Nesbit, Managing Director, Prestonwood Trail Holdings LLC (Dallas), and DailyDOOH's own editor-in-chief Adrian Cotterill. Both have chaired previous conferences and you can bet that they'll be asking some probing questions, getting audience participation and keeping the speakers on topic as usual.