Adrian J Cotterill, Editor-in-Chief
The CIO Retail Summit, August 28 – 31, 2011, will bring together CIOs and IT thought leaders to discuss business technology strategies, explore critical IT solutions, and learn from each other's project successes and failures.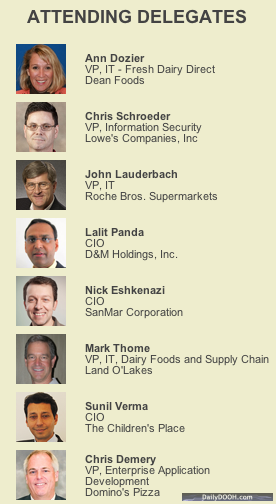 It's an opportunity for CIOs and IT executives to attend educational sessions, make new business contacts, learn about technology solutions and participate in a packed strategic agenda that features think tanks, roundtables, panel discussions and more.
Agenda session titles include the likes of:
Evaluating the ROI of Digital Signage Deployments
Implementing ESL Systems
Maximizing Sales with Mobile Technologies
Re-Mapping the Supply Chain Model
Sustainability and Green IT in the Retail Industry
The three-day agenda also includes interactive thought-leadership workshops lead by industry analysts and IT end-users (not vendor product pitches), in-depth Q&A sessions with peers facing similar IT challenges and thorough business discussions with solution providers and tiered, structured presentations.
View the entire agenda here and register here