Russ Curry, Ministry of New Media
ViewOn has created a digital signage installation for the Leroy Merlin DIY Store in Lorient, Brittany – which it claims is a totally new concept for the chain.
Three screens were installed in the kitchen department, in the bathroom department and in the rest area.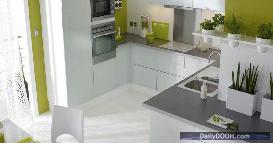 They are controlled by Leroy Merlin using a software solution from ViewOn.
The agency acts as a consultant and graphic designer for all content, creating templates enabling the client to produce its own messages (practical information, services etc…). It also produces animated videos featuring some of the main products.
This new concept will be extended to new stores as well as to renovations carried out in the most important stores in the chain.