Heineken has integrated a recent TV campaign in Japan – also widely shown in the UK, Ed, with a very innovative digital out of home campaign that comes complete with built in interactivity for consumers courtesy of an engaging augmented reality activation.
The large branded LED screen displayed the commercial and instructed pedestrians where to position themselves to interact with digital re-incarnations of characters from the commercial.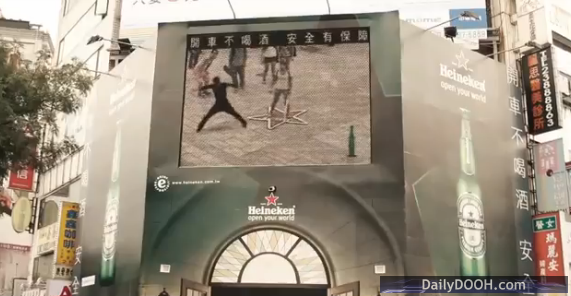 This wickedly awesome interactive out of home execution allows you to dance, sing and even duel with some of the tv spot's unruly caricatures.