Gail Chiasson, North American Editor
Jo Zmood has been named to the newly created role of senior-vice-president, head of planning, at Posterscope USA, out-of-home communications agency.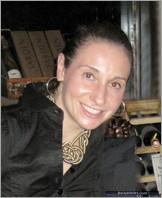 At Posterscope, Zmood will help drive organic growth and new business by building on the agency's reputation for highly consumer-centric and convergence-based planning. In particular Zmood will be charged with leveraging maximum value from Posterscope's proprietary consumer insight system, OCS, its' digital and innovations division, Hyperspace, and its' Prism suite of tools which includes Prism Screen, the only agency operated system for planning and evaluating digital OOH.
Zmood will also work alongside Posterscope's insight division to continue to deliver step-changes in OOH effectiveness measurement.
Zmood will report jointly to Brigg Hyland, chief client officer, and James Davies, chief strategy officer,.
Prior to Posterscope, Zmood worked in a strategic planning role at MPG as vice-president and account director for LVMH Wines, Watches and Champagnes. Zmood has established her career in media throughout Australia, Europe, Middle East and the U.S., planning and buying across a diverse range of blue chip clients in fashion, luxury goods, banking/finance, information/technology, telecommunications and pharmaceuticals, among others.
Throughout her career, Zmood has been recognized for her work and has established a long-standing reputation in the media industry for excellence in partnering with clients to develop effective communications solutions that incorporate strategic thinking, media foundations and innovation.
"Jo's proven leadership and ability to create effective and compelling consumer insight-focused solutions will only enhance our ability to stay at the forefront of OOH planning in this ever-changing and increasingly convergent world," says Connie Garrido, CEO, Posterscope USA. "There is a massive opportunity for OOH in today's connected economy and Jo will help ensure that our clients are inspired to take full advantage of this."
Posterscope USA, part of the Posterscope Worldwide Network, was named Out-of-Home Media Agency of the Year by Media Magazine.