Gail Chiasson, North American Editor
David Altman, former director, business development & sales manager, Canucks Sports and Entertainment, has joined PowerWave Mobile Engagement Inc., Vancouver, as vice-president business development and sales.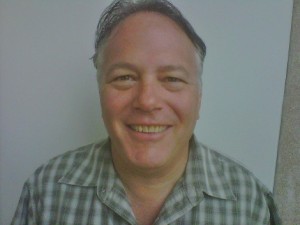 Founded in 2010, PowerWave Mobile offers advertisers the opportunity to engage with targeted audiences while they wait to recharge their mobile devices. Through a network of Cell Phone Charging Kiosks with Digital LCD screens located in major urban centers across Canada, PowerWave enables consumers to make one-to-one connections with brands and advertisers.
Altman will be responsible for overseeing PowerWave's strategic sales planning and growth by developing and managing the company's affiliate's network, new corporate partnerships, business alliances and key accounts to ensure revenue goals are met.
Altman had a long and successful career with Canucks where, under his leadership, Canucks Sports & Entertainment, one of North America's most valuable sports and entertainment franchises; consistently achieved annual sponsorship targets of over $20 million. During his tenure there, Altman negotiated and managed suppliers' rights, and relationships between suppliers and concessionaires; led all aspects of the publishing division including profit & loss, content, contract negotiation and sales to the NHL, NBA and PGA.
He also help pioneer several new categories and products, and introduced firms such as Viagra and Delissio Pizza to the value of sports partnerships in Canada. Prior to joining the Canucks organization in 1995, he was general sales manager at Canada Wide Magazines & Communications Ltd., publisher of BC Business Magazine.
"Altman is a one-of-kind entrepreneurial business development executive with over 25 years of corporate sponsorship and media sales experience," says Bill Brooks, PowerWave Mobile's CEO. "Not only does he bring his extensive network of industry contacts, his unique background as a corporate sponsorshipdealmaker and media property publisher is an ideal match for the next phase ofPowerWave Mobile's growth."