Gail Chiasson, North American Editor
Rose Costa has joined iSIGN Media Solutions Inc. as Vice President, Business Development.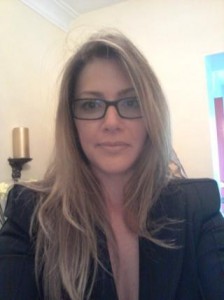 iSIGN is a Toronto-based developer of location-based interactive proximity advertising solutions that deliver rich media, permission-based messages, free of charge to cell phones using Bluetooth connectivity, while providing business Intelligence to the client.
Costa was recently with Bell Media-CTV, where for the past five years she was employed as a Broadcast Media Marketer, with responsibility for managing media buying sales with media planning agencies; maintaining client relationships with direct local and national advertisers; preparation of sales proposals that unitized digital, radio and television platforms and managing direct clients' media strategies with targeted media communications and creative services. She earlier held senior positions with Thomson Reuters and Corporatek Products Group.
"Rose brings us senior level knowledge and business experience in media broadcast marketing and media expertise in broadcast radio, digital and television advertising," says Alex Romanov, iSIGN's CEO. "Rose will be a strong addition to our team and will be instrumental in helping to achieve our sales goals."
iSIGN is a business partner of AOpen America Inc., having an OEM agreement for the embedding of its IMS software in AOpen's digital media players and IBM, as their Solution Provider, POS All Models. iSIGN's software solutions are also distributed by BlueStar Inc. to their network of Value Added Resellers.
Last February, iSIGN also entered into a non-equity, non-exclusive partnership with BroadSign International Inc., Montreal, whereby the two companies mutually promote, support and sell each other's solutions.