Gail Chiasson, North American Editor
Cathy Fernandes has joined Zoom Media Canada Inc. as president and COO, based in Toronto.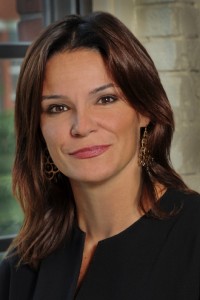 Fernandes was recently vice-president sales and general manager for BV Media Inc., part of Rogers Media. Toronto. She earlier held senior positions at QMI Sales, Quebecor Media and Canoe.ca.
"With more than 19 years of experience, her results-driven attitude and extensive background in the media industry, Cathy will be a great asset to all team members across Canada as well as all of Zoom's clients," says François de Gaspé Beaubien, chairman & chief coaching officer of ZOOM MEDIA in announcing the appointment.
"At a time where ZOOM MEDIA is expanding its digital offering into GoodLife Fitness Centres across the country and Nautilus Plus in Quebec, the company is thrilled to have her demonstrated leadership skills and high motivation as additional galvanizing resources."
Zoom Media Inc. is the largest targeted lifestyle media in Canada, comprised of over 30,000 billboards in over 4,000 establishments across 30 markets including Quebec City, Montreal, Toronto, Calgary, Edmonton and Vancouver. Zoom reaches specific target audiences in its 8 complimentary networks including resto-bars, college and university campuses and fitness centres. Research, Event Marketing, Creative Production and Media Integration services are also provided. Zoom Media is a member of COMB and provides audited circulation of its advertising panels. Zoom is also a founding member of OMAC and board member of CODA. Overall Zoom Media Group Inc. owns and operates over 80,000 billboards across North America and Europe, of which over 26,000 are digital.