Adrian J Cotterill, Editor-in-Chief
Millions of holiday makers will see Eye's new Digital Baggage Pods which are being installed on all 34 carousels at Gatwick, Manchester and Stansted Airports by the end of the summer. Built in Esprit Digital's new factory in Stevenage, the new double-sided format combines 84" 32:9 displays with backlit light boxes in a single stainless steel enclosure.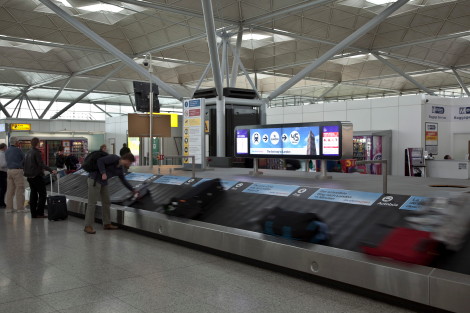 The long dwell times and high quality captive audience in baggage halls has always been of interest to advertisers and together, Eye and Esprit have come up with a smart, fully integrated design that will maximise this potential. "We looked at other solutions around the world before deciding on a unique design that we are confident will engage passengers for many years. Esprit have proven to be an excellent partner and we will be working with them on future projects," commented John Rankin, Eye's UK General Manager.