Adrian J Cotterill, Editor-in-Chief
Six monster Christie Vista Spyder systems were acquired for our LSE MicroTile work with Amigo Digital and others earlier this year in London and although they've been installed since May we've only really scratched the surface with what they can do when coupled with the Scala software we also run on site…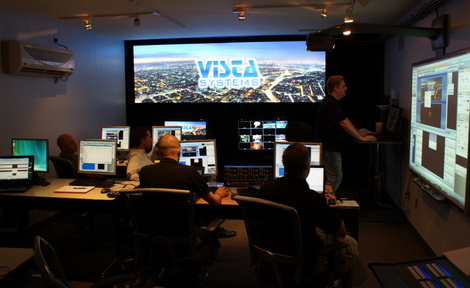 …so we promised ourselves that during the summer we'd go get some specialist training from the factory in Phoenix, Arizona.
The two day session was necessarily quite broad to begin with, and got right down into the detail by the end of day two. One thing became clear early on: to make effective use of a Spyder system you need a pretty clear idea of what you're aiming for so you can start to narrow down the myriad of technical possibilities.
Thanks go to our hosts at Vista Systems for all their hospitality throughout, especially Peter Keyser. He not only knows the products inside out and back to front, but also some of the best places to go in the Phoenix area afterwards.