Russ Curry, Ministry of New Media
Futuramedia has developed a new network, installing large format screens in pharmacy windows. The network will include 200 windows by the end of 2011 and content is 100% advertising. The company says that its choice of a vertical format is a deliberate reference to the traditional format of POS material in an Outdoor situation. The moving pictures should attract the attention of passers-by and draw traffic into the shop.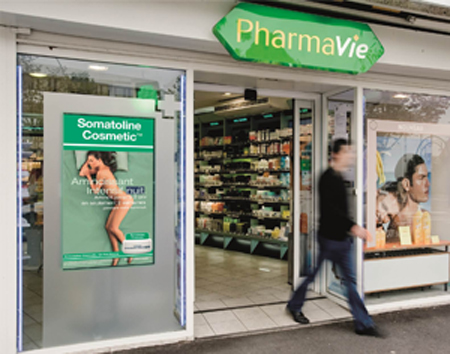 This new network builds on Futuramedia's existing network of nearly 4,000 screens installed in some of the largest pharmacies in France, since 2004. These screens are usually positioned behind the cash register, where customers wait an average of 4-5 minutes, constituting a captive audience and giving advertisers best exposure and impact. Programming is a combination of advertising, health information and messages from the pharmacy. It is intended to trigger impulse purchases and re-enforce brand recognition. The combination of the two networks confirms in its position of market leader in the DOOH pharmacy sector in France.
Futuramedia now has three digital networks: FuturaPhama Instore, FuturaPhama Window and FuturaMalls. With a total of 5,000 screens, the company reaches an audience of 50.8 million per month.