Russ Curry, Ministry of New Media
Futuramedia has extended its Mall Network – since the beginning of the year, it has installed its digital screen concept in six shopping centres throughout France.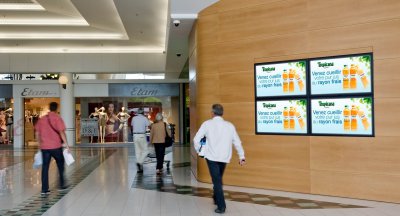 The expansion covers several regions:  Ile de France – the region around Paris-  (Brétigny Maison Neuve), Loire Valley (Saint Sébastien et Trignac Grand Large), Centre (Lucé), Rhône Alps (Valence 2) and the Provence/Alps/Côte d'Azur region (La Valentine). The network now generates nearly 20 million contacts monthly.
The company has secured financing from the Immochan and Mercialys investment funds, which enables it to accelerate its programme of installations. Further significant projects will be announced before the end of the year.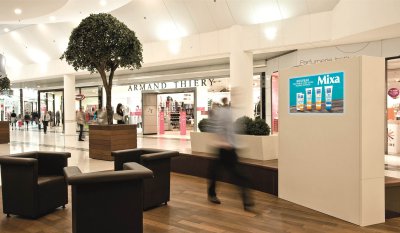 The new shopping centres have been fitted with a variety of digital screens – large format, video walls, rotating digital columns – which have been placed in waiting and rest areas, as well as in corridors. The locations have been chosen for their accessibility to customers. Content displayed is rich in information and entertainment value.