Geny was busy looking after lots of Spaniards and Italians at #plasashow but the rest of the team spent a few hours walking the floor at Earls Court, London today …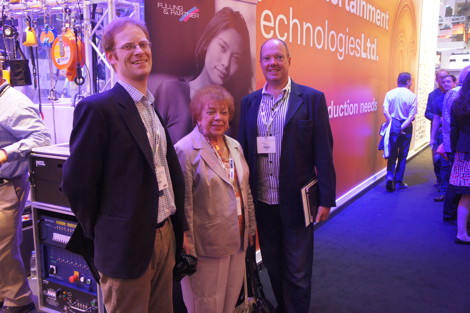 [1]
Whilst predominantly a 'lighting show' aimed at the rental / staging market it was well worth a trip into town (Gail is in Europe this week as she heads off to Amsterdam tomorrow to cover the #scalaconf) and a quick walk around.
We bumped into James Abdool from MediaZest [2] (who kindly took this picture) and also saw a number of DOOH folks, including Kevin Williams, director of the DNA Conference [3].
We will have a couple of stories up in the next few hours (but nothing too much). There was some good coverage from @AVmag on twitter [4] who were obviously walking the show floor the same as us.