The Caribbean island of Dominica has its first digital billboard powered by Scala digital signage software.  Scala Certified Partner, FSi Creative, in tandem with their technology partner, FSi Formetco, have unveiled the widescreen digital billboard screen in the Eastern Caribbean.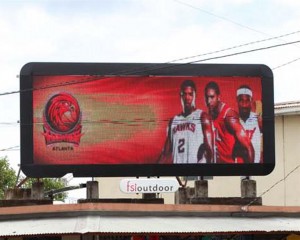 The screen, which went live commercially as an advertising platform on August 22nd in the Caribbean island of Dominica, is currently running on Scala 5 software. The 10 / 20 MM Outdoor LED is expected to change the landscape positively for screen communication in Dominica in the Eastern Caribbean.
"We expect both Caribbean operators of digital signage platforms, as well as advertisers, to show considerable more interest in digital outdoor through 2011 and 2012," according to Kenny Green, of FSi.
 "We have tested the platform for a month before it went live officially. One of the reasons we have tested the installation for this period is that we wanted to make sure we had compiled the best mix of supported content and advertisements", said Josiah James, Lead Scala technician at FSi.
"The Scala platform is the stable software base for this game-changing installation on the Island of Dominica," said Oscar Elizaga, Vice President EMEA, India and Latin America, Scala. "Our software can integrate with the broadest range of applications in the available market and answer to the highest graphical requirements set for installations such as the high end LED billboard created by FSi and Formetco."
FSi is dedicated to installing high quality screens and installations, which is apparent based on their partnership with Formetco. Being a leader in the outdoor display industry for the last 40 years, Formetco delivered exactly the right product that was needed for this eye-catching installation.