Gail Chiasson, North American Editor
San Francisco-based RMG Networks has named Jeffrey Hayzlett, bestselling author and a recognized global marketing leader, to its Board of Directors.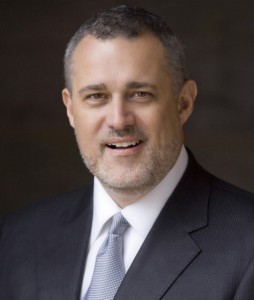 Hayzlett, author of The Mirror Test, is well-known in business circles as a leading marketing strategist and speaker. Hayzlett is the CEO of The Hayzlett Group and previously served as chief marketing officer for the iconic Kodak brand.
"Jeffrey is a marketing celebrity and brings valuable perspective on the marketing and media landscape," said Garry McGuire, CEO RMG Networks. Adding, "I look forward to working with him to capitalize on the tremendous opportunity presented by digital place-based media."
"As a leader in digital place-based media, RMG is transforming the media industry," said Hayzlett. "Traditional media plans no longer deliver results and marketers are looking for new ways to activate consumers. I believe RMG's business model is uniquely positioned to solve that problem."
Jeffrey Hayzlett is a former Fortune 100 c-suite executive. From small business to international corporations, he has put his creativity and extraordinary entrepreneurial skills into play, launching ventures blending his leadership perspectives, insights into professional development, mass marketing prowess and affinity for social media.
He is a well-traveled public speaker, celebrity editor to one of the largest-circulation business publications and one of the most compelling figures in global business. He has successfully leveraged multiple media appearances on programs like Fox Business News, MSNBC's Your Business and NBC's Celebrity Apprentice with Donald Trump. Jeffrey energizes his role driving and delivering change. He is a turnaround architect, a maverick marketer who delivers scalable campaigns, embraces traditional modes of customer engagement, and possesses a remarkable cachet of mentorship, corporate governance and brand building.