Gail Chiasson, North American Editor
The World Advertising Research Center (WARC) has launched a contest that might be of interest to some of our readers: a $10,000 cash prize for the best case study of communications innovation from any market around the world.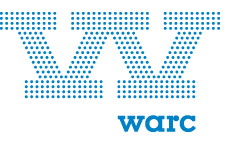 The Warc Prize for Innovation 2012 is free to enter, and open to submissions involving any country, communications discipline, product sector and budget size.
Jonathan Mildenhall, vice-president, global advertising strategy and content excellence for Coca-Cola, will chair a distinguished international judging panel of senior client-side and agency executives.
Authors can define 'communications innovation' however they choose, but must provide evidence of the market knowledge, strategy, proven performance and sustainable new learning demonstrated by their specific approach.
Deadline for entries is Jan. 31, 2012, with the Prize being awarded in the spring of 2012.
This year's Prize follows on from the success of the previous WARC Prize for Ideas and Evidence 2010 and the first ever WARC Prize for Asian Strategy, held earlier this year.
These competitions have added to Warc's huge bank of more than 6,000 case studies spanning all major industries, territories, campaign objectives, and uses of targeting by audience and media channel.
In addition to providing $10,000 for the overall Prize winner, Warc will also be publishing Prize entries on warc.com, adding to the industry's single biggest source of rigorous communications case studies.
For further detail about the Prize criteria and entry process, visit here.