Gail Chiasson, North American Editor
Other than the GO Trains, Pattison Outdoor Advertising now handles almost all the advertising on transit in the Greater Toronto Area, Canada's largest city and suburbs, after taking over ad sales for the Toronto Transit Commission Nov. 1 from CBS Outdoor.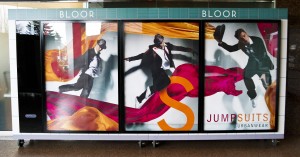 Pattison and OneStop Media Group, which Pattison acquired last March, are holding a 'City in Transit' launch event today, Nov. 1/11, to celebrate the beginning of their 12 year partnership with the TTC, a deal expected to be worth $324 million over the 12 year span. The evening will include life-sized examples of the new station advertising poster frames and the Onestop digital screens currently available on station platforms.
For the first time, media buyers and planners can purchase digital and print advertising for the TTC through one company, Pattison Outdoor Advertising. TTC advertising reaches over 1.5 million commuters daily, and transit advertising campaigns starting January 2, 2012, are now available through Pattison's experienced sales team.
In addition, Pattison has announced Eyewitness Transit. Pattison has worked with The Siroky Group, developers of the Eyewitness suite of products, to include transit advertising in the Proof-of-Performance product available at Pattison since 2009. Eyewitness Transit is available exclusively to Pattison clients. (Eyewitness is a trademark and wholly-owned product of The Siroky Group Inc.)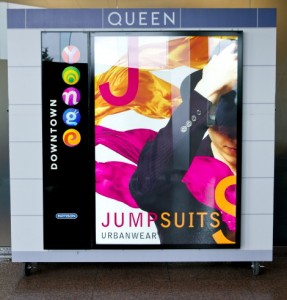 "The Canadian market place is evolving and changing quickly and Pattison Outdoor has positioned itself to move with the market and provide new offerings, such as a strong transit network, to help make our clients successful." says Bob Leroux, vice-president general manager, Pattison Outdoor.
While the metro stations all have digital screens, most of the TTC advertising is largely print, but we're told that plans are underway to gradually change much of the print to digital over the next few years.
The addition of the Toronto Transit Commission brings PATTISON's Transit Advertising portfolio to 30 markets across Canada including Calgary, Edmonton, Winnipeg, Oakville, Durham Region, Ottawa and Halifax.